VWHA President
Jacintha M Wilmink DVM, PhD, Dipl RNVA

'Woumarec' Wageningen, The Netherlands
Jacintha Wilmink graduated from Veterinary School of Utrecht University in The Netherlands in 1991 and started work in equine veterinary practice in New Zealand and the Netherlands. From 1993 until 2001 she has worked in the Department of Equine Sciences of Utrecht University, where she did a residence in equine surgery and a PhD on equine wound healing, both successfully finished in 2000. She has been teaching wound healing and management to veterinary students and veterinarians as well. Her area of clinical expertise and interest is equine wound management and she has developped and evaluated a new method for skin grafting in horses, i.e. the Meek micrograft technique.
Since 2003, she runs her own consultancy on wound management and reconstruction in the equine ("Woumarec"). She performs surgery in several clinics on complicated wounds and scars by applying skin grafting techniques and wound or scar reconstructions. Additionally, she advices practitioners during treatment of wounds. Apart from practical work, she is often invited as speaker on international congresses, and as lecturer for courses and workshops on equine wound management in the Netherlands and abroad. Additionally, she has been and still is involved in international research on wound healing as well. She is coauthor of the second edition of Stashak's and Theoret's Equine Wound Management, which was published in 2008, and which is currently being revised for the third edition.
Since 1997 she has been active as council member of the Veterinary Wound Healing Association, as recorder, membership secratery, president and course organizer. She has set up an international course on Equine Wound Management which has been run already several times in a number of countries: Sweden, United Kingdom, Denmark, Norway and Italy. The first international course on Wound Management in Small Animals was run in September 2012 in Gent. She is re-elected as president in May 2015.
Her mission: translating scientific knowlegde to practice thus improving equine wound management for the benefit of the future and welfare of the horse, the owner, and the pleasure in work of the equine vet.
If you like to know more, please see www.woumarec.nl.
For a list of publications and lectures, look under: "over de chirurg: publicaties/lezingen/interviews"
WOUMAREC

Hamsterlaan 4,
6705 CT Wageningen,
The Netherlands.
Tel: +31 317 414462
---
VWHA Treasurer
Dr Michael Braun
German specialist in Pharmacology and Toxicology
Michael has a special interest in pharmacological influence on wound healing of antiseptics.
Publications:
Kietzmann, M. and Braun, M. (2006): Effects of the zinc oxide and cod liver oil containing ointment Zincojecol in an animal model of wound healing. Dtsch Tierarztl Wochenschr. 2006 Sep;113(9):331-4. German.
Braun, M., Lelieur, K. and Kietzmann, M. (2006) : Purinergic substances promote murine keratinocyte proliferation and enhance impaired wound healing in mice.Wound Repair Regen. 2006 Mar-Apr;14(2):152-61.
membershipsecretary@vwha.nettreasurer@vwha.net
Schülke & Mayr GmbH
Robert-Koch-Str. 2
22851 Norderstedt
---
VWHA Secretary
Neeltje Deetman-Drijfhout, DVM
Neeltje Drijfhout graduated in Veterinary Medicine in 2007 at University of Ghent, Belgium and worked as an emergency and critical care vet for small animals for the last 10 years, this is where the interest in wound healing started. She became a council member after the course of Jacintha in woundmanagement for small animals, she is also responsible for the website.
Neeltje's interests are on traumatology, wound healing and wound management and small animal emergency en critical care.

Contact: neeltje.drijfhout@anicura.nl
---
Members of Council
Professor Cathrine T Fjordbakk

Cathrine T Fjordbakk is a 2003 graduate of the Norwegian School of Veterinary Science in Oslo, Norway. She did her internship in equine medicine and surgery at the Ontario Veterinary College before doing a ECVS residency at the Norwegian Vet School and sat the ECVS board exam in 2009. She completed her PhD in equine upper airway disorders at the Norwegian University of Life Sciences (NMBU) in 2014, and became professor in Equine Surgery at the same institution in 2022. Prof. Fjordbakk is also a Diplomate of the ECVSMR and her research interests lies mainly within sports medicine, specifically equine upper airway disorders and orthopedics, as well as translational research within the novel field of bioelectronics. She has authored/co-authored more than 40 peer-reviewed scientific publications.
Prof. Fjordbakks' genuine interest in wound healing has made her an renowned speaker at national conferences regarding this topic, which is amongst the topics Prof. Fjordbakk teaches to the undergraduate students at the NMBU.
---
Dr. Mirja Nolff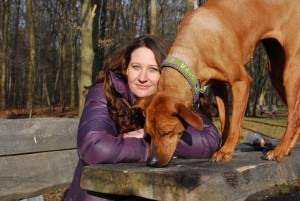 German specialist in Small Animal Medicine, ECVS Resident in Small Animal Surgery
After obtaining a degree in veterinary medicine at the University of Veterinary Medicine Hannover in 2007, Mirja continued as an Intern at the Small Animal Clinic of the University of Veterinary Medicine, Hannover. After completion, she became faculty member of the surgical division and completed the German specialist program in Small Animal Medicine in 2012. She then moved to Munich and started a three year surgical residency at the Clinic of Small Animal Surgery and Reproduction of the Ludwig-Maximilians-University Munich in July 2014. She has a special interest in reconstructive surgery and open wound management with special focus on Negative Pressure Wound Therapy and eradication of wound bioburden.
Publications:
Nolff MC, Meyer-Lindenberg A. Necrotizing fasciitis: a review.

Tierarztl Prax Ausg K Kleintiere Heimtiere.

2014, 2014, 16;42(2):117-24.

Nolff MC, Fehr M, Bolling A, Dening R, Kramer S, Reese S, Meyer-Lindenberg A. Comparison of Negative Pressure Wound Therapy, silver coated foam dressing and conventional bandages in open wound treatment in the dog. A retrospective study of 50 cases. V.C.O.T.

2015;28 (1):30-8.

Nolff MC, Meyer-Lindenberg A. Negative pressure wound therapy augmented full-thickness free skin grafting in the cat: outcome in 10 grafts transferred to six cats. J Feline Med Surg. 2015
Nolff MC, Flatz KM, Meyer-Lindenberg A.

Preventive incisional negative pressure wound therapy (Prevena®) for an at-risk-surgical closure in a female Rottweiler.

Schweiz. Arch. Tierheilk., 2015, 157: 105-109.

Nolff MC, Meyer-Lindenberg A. Necrotising fasciitis in a domestic shorthair cat – NPWT assisted debridement and reconstruction. JSAP,

2015 Apr; 56(4):

281-4.

Nolff MC, Layer A, Meyer-Lindenberg A.

Negative pressure wound therapy with instillation -augmented for body wall reconstruction using an artificial mesh in a dachshund. Accepted Australian Vet J.
Clinic for Small Animal Surgery and Reproduction
Ludwig.Maximilians-University
Veterinärstr.13
80539 Munich, Germany
---
Vincenzo Miragliotta DVM, PhD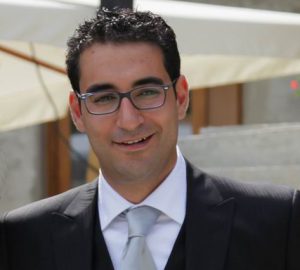 Associate Professor of Veterinary Anatomy, Histology and Embryology, University of Pisa
Vincenzo Miragliotta graduated with honors in Veterinary Medicine in October 2003, and in 2007 he earned a PhD degree in Veterinary Sciences at the University of Pisa defending a thesis entitled "Cloning and spatio-temporal expression of equine LAMR1, CTNNB1 and CDH11 in second intention wound healing". During his PhD, Vincenzo began a collaboration with the Comparative Veterinary Tissue Healing Laboratory of the University of Montreal where he produced most of the data relative to equine wound healing, his main research topic throughout a post-doctoral fellowship completed between 2007 and 2009. Vincenzo then joined Siena Biotech SPA, a pharmaceutical company specializing in the area of neurodegeneration and neuro-oncology, where, as head of the histopathology service, he was in charge of the histological evaluation of pharmacological and toxicological preclinical studies performed in rodents. In 2009, Vincenzo joined the Faculty of Veterinary Medicine, now Department of Veterinary Sciences of the University of Pisa where he holds an Assistant Professor position in veterinary anatomy, histology ad embryology.
Vincenzo's research interests range from tissue repair and regeneration to the development of models for dermatological research. He has co-authored more than 50 publications including full-length articles in international peer-reviewed journals, book chapters and research abstracts presented at international congresses. His main focus is applied research in the field of dermatology. He serves as reviewer for international journals such as Veterinary Dermatology, Veterinary Surgery, and Cells Tissues Organs. Vincenzo is in the editorial board of Veterinary Dermatology and PLOS ONE.
http://people.unipi.it/vincenzo_miragliotta/
Milosz Grabski