"MODELING WOUND HEALING: FICTION OR REALITY?"
Research in wound healing relies heavily on in vitro and in vivo models of dermal wound repair. At the same time, veterinary science provides abundant information from wounds in patients or experimental wounds which can be valuable for the understanding of human wounds and their treatment. For this reason the VWHA had created a forum with this year's theme, where researchers, doctors, veterinarians, nurses, and others could get together, learned more about models of wound healing and gained inspiration from each other. The program presented the diversity of models available, ranging from computer models over skin cultures to large and small animal in vivo models and use of the latest omics techniques to improve our understanding of normal and aberrant wound healing. Bringing together experts from the many professions involved in this intriguing subject was guaranteed to spark interesting discussions and advance knowledge in the field of wound healing models.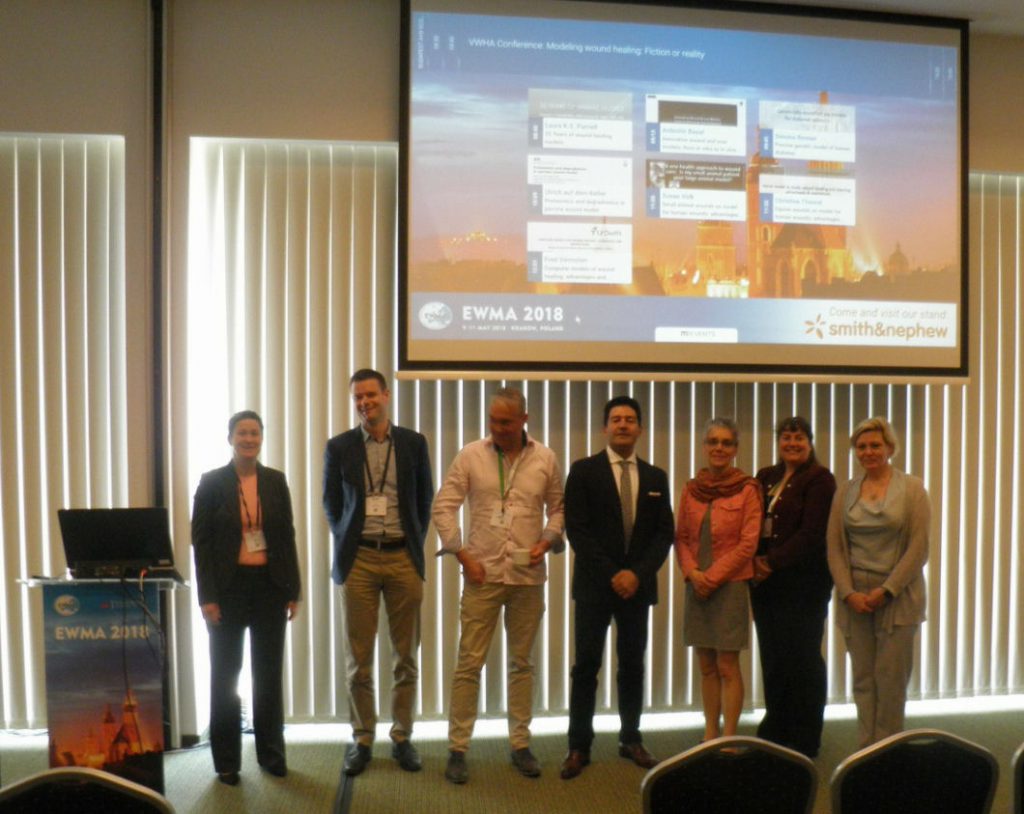 The VWHA was very delighted that we had been able to attract following experts spreakers in this field (left to right)
Simone Renner Germany
Ulrich auf dem Keller Denmark
Frans Vermolen Netherlands
Ardeshir Bayat UK
Christine Theoret Canada
Laura Parnell USA
Susan Volk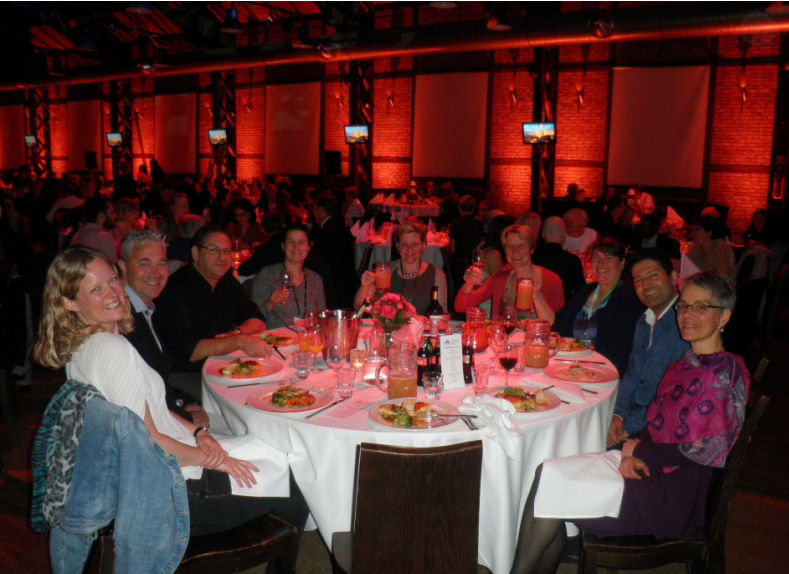 Similar to previous years, the afternoon was dedicated to a free communications session, where the most recent research in the field of veterinary wound healing, models of wound healing and related subjects was presented.
Announcement 2018
Programme 2018
For those who did not participate the proceedings and presentations are available at the members section